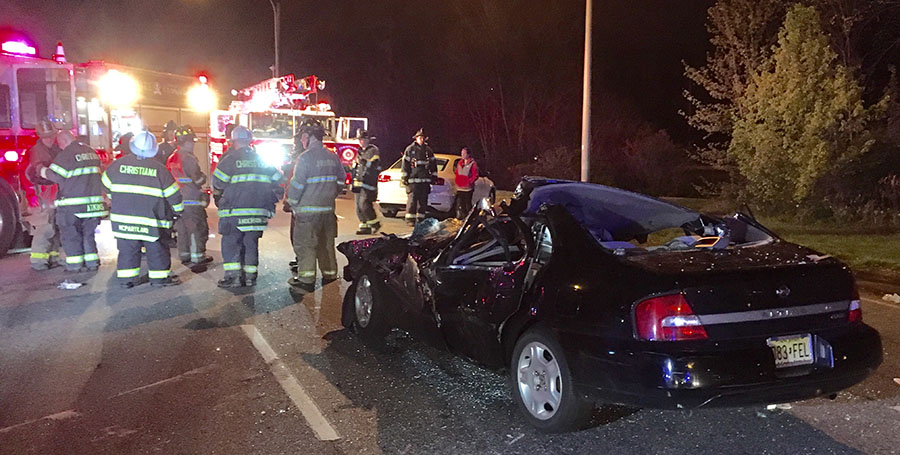 CHRISTIANA, DELAWARE (4/12/2016) A 24-year-old man was in critical condition after being trapped in his car following a crash with a pickup truck Monday evening, authorities said. One other person also was injured.
The accident happened about 7:50 p.m. on the Christiana Bypass (Route 273) off-ramp at southbound Route 1.
Christiana firefighters had to cut apart the car to remove the driver in less than 30 minutes, said Sgt. Abigail E. Haas of New Castle County paramedics.
He was treated at the scene for head, chest and possible internal injuries, then taken by ambulance to Christiana Hospital in Stanton in critical condition.
A female passenger in the car also was taken by ambulance to the hospital. Details on her condition were not released.
The driver of the pickup declined transport to the hospital, Haas said.
Delaware State Police are investigating the crash.