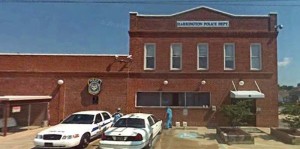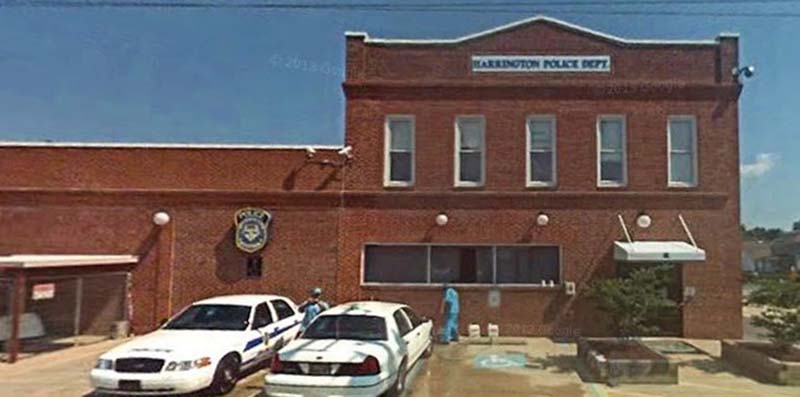 HARRINGTON, DELAWARE (4/11/2016) A methamphetamine laboratory was found in a pickup truck as officers were investigating a domestic dispute, Harrington police said this morning.
The incident began about 3:10 p.m. Sunday at the Holiday Inn on South DuPont Highway (U.S. 13).
A domestic dispute was reported in progress with a woman and child in the parking lot yelling for help and a man standing naked next to a maroon Cheverolet Silverado. Before police arrived, the pickup headed north on U.S. 13 and officers located it at the Rite Aid pharmacy.
Inside the store, Capt. Earl K. Brode said, officers located the woman and Jefferey K. Korell, 36, of the 16000 block of Jones Road in Henderson, Maryland.
Officers observed injuries on the woman's face, Brode said, and determined that Korell had assaulted the woman during a fight at the Holiday Inn. He was taken into custody and officers searched the pickup.
Inside, Brode said, officers found a cooler containing items consistent with the manufacturing of methamphetamines.
The Department of Natural Resources and Environmental Control, as well as the Little Creek Fire Company with the Kent County hazmat trailer, were called in to secure the items.
Police then found two knives concealed in the truck, a small amount of marijuana, eight suboxone strips and drug paraphernalia, Brode said.
Korell was charged with possession of a controlled substance in Tier 5 quantity, operating or attempting to operate a clandestine laboratory, second-degree assault, possession of marijuana, possession of drug paraphernalia, possession of a controlled substance and carrying a concealed deadly weapon.
He was being held at Sussex Correctional Institution near Georgetown in lieu of $19,500 secured bond.