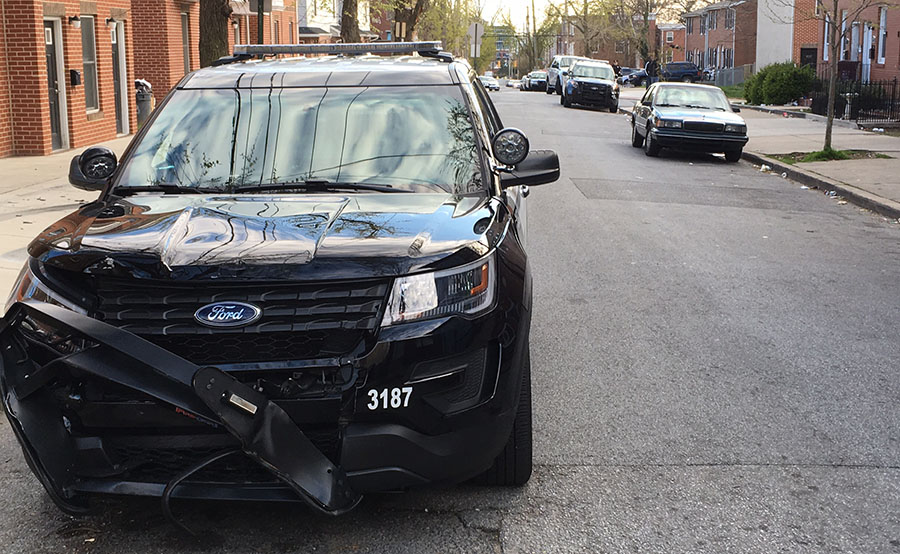 WILMINGTON, DELAWARE (4/11/2016) A 14-year-old boy was arrested Sunday after ramming a Wilmington police vehicle with a stolen pickup truck, authorities said.
Officers on patrol in the area of Fifth and Jefferson streets spotted the stolen 2016 Dodge Ram pickup about 3:40 p.m.
The driver fled and began driving erratically in the Center City area, police said, purposely ramming a 2015 Ford Explorer patrol vehicle in the 600 block of N. Jefferson St. The two officers in the SUV were not injured.
Police said they terminated the pursuit due to the erratic driving, but other officers later went onto Interstate 95 and found the pickup unoccupied on the Interstate 295 on-ramp.
A police supervisor spotted a 14-year-old New Castle boy walking nearby and took him into custody. He was charged with reckless endangering, receiving stolen property, resisting arrest with force, aggressive driving, reckless driving and driving the wrong way on a one-way street.
The boy was being held at the New Castle County Detention Center in lieu of $4,300 secured bail.