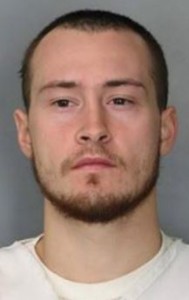 DOVER, DELAWARE (3/4/2016) The son of a man killed during a home invasion south of Dover in October has now been charged in the shooting of a woman who died in the aftermath, Delaware State Police said.
Jacob H. Leager, 21, of Dover, was arrested Thursday and charged with manslaughter.
Police said witness accounts provided details of his involvement in the death of 18-year-old Haley Henwood of Philadelphia after Jacob and his father were shot inside their home on John Clark Road in the Rodney Village neighborhood on Oct. 17.
"Jacob picked up a handgun that was dropped by one of the two suspects and began chasing them as they fled the house. Jacob chased Saleem Shabazz and Matthew Harrington to the area of where they parked their car and, upon approaching the vehicle, opened the door and fired the gun into the car, striking Haley Henwood," according to a police statement.
Leager then ran between some homes and threw the weapon onto the roof of a house in the first block of John Collins Circle, police said, where it was found later in the day. He then returned to his home and later was treated at Bayhealth Kent General Hospital and released.
Henwood was found by police in a side yard of a home in the 200 block of David Hall Road and taken to Bayhealth, where she was pronounced dead.
Leager was being held at Sussex Correctional Institution near Georgetown in lieu of $60,000 secured bond.
Shabazz, of Philadelphia, is being held without bail at Young Correctional Institution in Wilmington.
Harrington, of Pennsylvania, is being held in a Montgomery County, Pennsylvania, prison awaiting extradition to Delaware.
Suspect in Rodney Village home invasion, murder held without bail
2nd suspect arrested in fatal home invasion near Dover
One suspect in fatal Rodney Village home invasion surrenders
Police name 2 killed in home invasion, 2 suspects