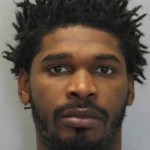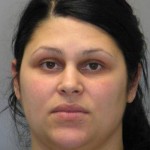 PENNY HILL, DELAWARE (3/2/2016) Two people have been charged and other arrests are expected in the armed robbery of a Wawa convenience store last month, Delaware State Police reported today.
The robbery happened about 3 p.m. on Feb. 14 at 705 Philadelphia Pike.
A state trooper responding chased one of two suspects who had robbed money and cigarettes from employees and customers inside the store. While the suspect on foot eluded the trooper, a witness saw him enter the passenger seat of a green Chevrolet Tahoe parked in a development behind the store, police said.
The witness also saw a second suspect enter the Tahoe and tipped police.
The Tahoe then began to flee with the witness following it.
One suspect, identified later as Aris E. Patterson, 22, of Yeadon, Pennsylvania, jumped from the moving vehicle, injuring himself, police said, but was captured by troopers. The Tahoe and those still inside escaped.
Troopers determined the Tahoe was registered to an address in Glenolden, Pennsylvania, and with help of local police there searched the home.
Police said they found evidence from robberies in Pennsylvania and the local officers arrested Samantha M. Hooker, 25, of Glenolden, as a fugitive. Police said they determined she was the driver of the Tahoe during the Wawa robbery. She was extradited to Delaware on Tuesday.
Patterson was released from Christiana Hospital in Stanton on Feb. 16, after treatment for a head injury.
Hooker and Patterson have been charged with first-degree robbery and related counts.
Hooker was being held at Baylor Women's Correctional Institution near New Castle in lieu of $128,000 secured bond.
Patterson was being held at Young Correctional Institution in Wilmington in lieu of $146,000 cash bond.