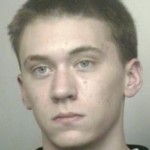 BRANDYWINE HUNDRED, DELAWARE (2/28/2016) A 28-year-old man has been charged in the robbery of a Game Stop store in Brandywine Hundred, the Delaware State Police reported Saturday.
The robbery at 2074 Naamans Road, in the F&N Shopping Village, happened Thursday.
A man presented a note demanding cash and the clerk turned over an undisclosed amount. No weapon was shown or implied and police said there were no injuries.
John C. Frank, of Wilmington, was identified as the suspect, police said, and was arrested at his home Friday.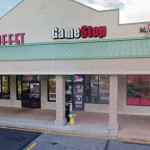 A search of the home found evidence linking him to the crime, police said.
Frank was charged with two counts of first-degree robbery and two counts of wearing a disguise during commission of a felony. He was being held at Vaughn Correctional Institution near Smyrna in lieu of $5,000 secured bond.