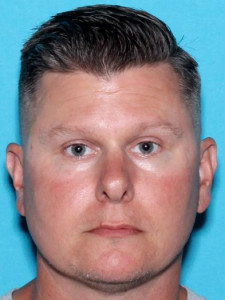 DOVER, DELAWARE (2/24/2016) A Dover police officer acquitted of assaulting a suspect resigned from the force Tuesday, authorities announced.
Following a negotiated separation from employment, police said, Cpl. Thomas Webster IV submitted his resignation.
"While the resignation was immediately accepted such that former officer Webster is no longer a Dover Police Officer, his official date of separation from service will be June 30, 2016," according to a statement released by the police department.
On Dec. 8, a jury found Webster not guilty on a charge of felony assault resulting from an arrest that occurred in August 2013 while he was on duty. Webster was charged after a video was released showing him kicking the man.
Dover officer indicted in kicking of man
Watch video: Dover police officer kicking suspect
Man kicked by Dover officer arrested on gun charge