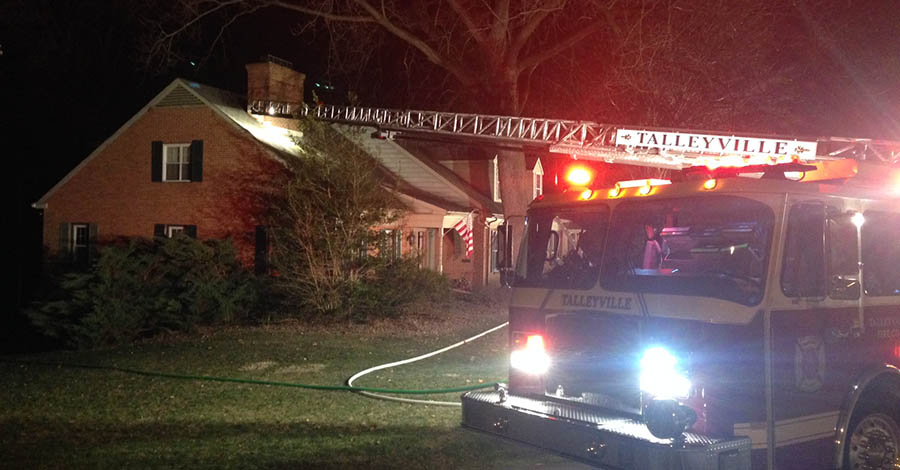 ALAPOCAS, DELAWARE (2/18/2016) Fire damaged a home in the Alapocas neighborhood early today, according to reports from the scene.
The fire in the basement was reported at 3:17 a.m. in the 100 block of Granite Road.
Talleyville, Brandywine Hundred, Claymont, Elsmere, Cranston Heights and Five Points fire companies responded, as well as three from Delaware County in Pennsylvania.
The fire was under control in half an hour and no injuries were reported.
The Delaware state Fire Marshal's Office is investigating the blaze.