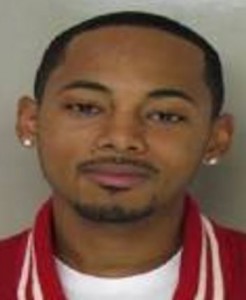 WILMINGTON, DELAWARE (2/18/2016) A suspect has been arrested in the shooting death of a 35-year-old man at the Gold Club south of Wilmington in November, the Delaware State Police reported Wednesday.
Lamott Matthews, 28,  of New York City, will be charged with first-degree murder, possession of a firearm during commission of a felony and possession of a firearm by a person prohibited.
He was arrested by a U.S. Marshals task force at an apartment in the 100 block of W. 122nd St. in New York and was being held while awaiting extradition to Delaware.
Police say Matthews fatally shot William O. Brown, of Wilmington, during an argument Nov. 16 in the bathroom of the gentlemen's club. Brown, wounded in the upper torso, died later at Christiana Hospital in Stanton.
Police identify man shot to death at Gold Club
Police seek tips in Gold Club homicide
Denn calls Gold Club nuisance, seeks shutdown
Gold Club employee charged in shooting of customer