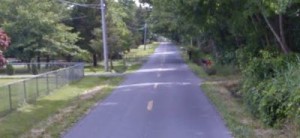 TOWNSEND, DELAWARE (2/13/2016) A fire that began when a wood stove malfunctioned destroyed a storage building east of Townsend early today, authorities said.
Damage to the building in the 800 block of Union Church Road was estimated at $25,000, said Michael G. Chionchio, assistant state fire marshal.
The building was used to store machinery.
Townsend firefighters found flames engulfing the building when they arrived about 5 a.m. Firefighters from neighboring areas inclduing Middletown, Odessa, Port Penn and Smyrna also were called out.
Chionchio said investigators determined the blaze began when fire spread from the wood stove to other contents of the building. The cause was ruled accidental.