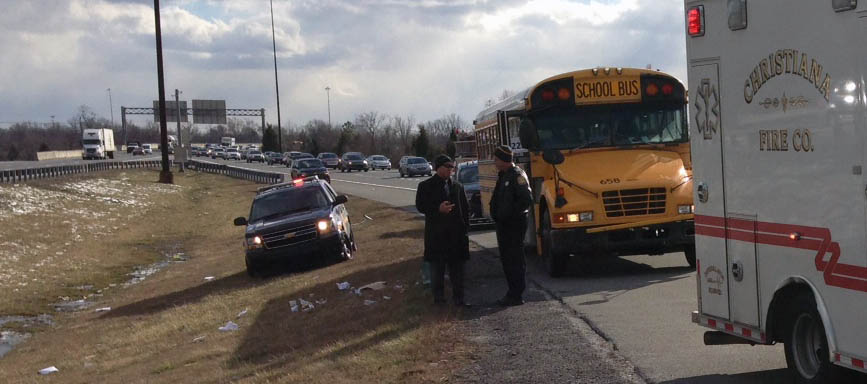 UPDATED STORY: 3 students charged, more arrests expected
NEWPORT, DELAWARE (2/12/2016) A fight broke out on a Christina School District bus, with the driver pulling over on northbound Interstate 95 and calling in Delaware State Police.
The incident happened about 3 p.m. Thursday north of the Interstate 495 split near Newport.
Multiple students were involved in the fight, according to reports from the scene, and one student was injured.
Police have not reported any charges in the incident.