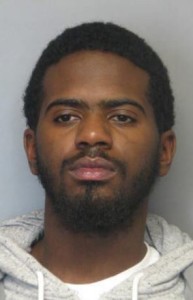 WILMINGTON, DELAWARE (2/11/2016) City police arrested a man wearing a ski mask and carrying a handgun, authorities said Wednesday.
The arrest happened about 3 p.m. Tuesday in the 200 block of W. 28th St.
Responding to a complaint, Patrolman Robert DiRocco found the man in a yard behind 201 W. 29th.
The man fled on foot and dropped the gun, which was recovered, police said.
The man, identified as Tymere Brown, 31, of Wilmington, was arrested after entering a home in the 200 block of W. 28th St.
He was charged with possession of a firearm by a person prohibited, carrying a concealed deadly weapon, wearing a disguise during commission of a felony and resisting arrest.
Brown was being held at Young Correctional Institution in lieu of $15,000 cash bail.