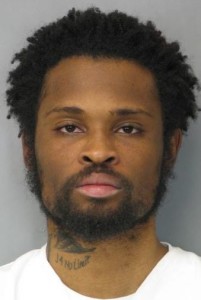 NEW CASTLE, DELAWARE (2/11/2016) A 26-year-old man has been arrested in the robbery of a TD Bank branch near New Castle, the Delaware State Police said Wednesday.
The robbery at 82 Christiana Road happened about 12:30 p.m. Tuesday.
Rossi Martin, of New Castle, was taken into custody that evening at his home. Police said evidence found there linked him to the crime.
He was charged with first-degree robbery and was being held at Young Correctional Institution in Wilmington in lieu of $50,000 cash bail.
TD Bank robbed near New Castle