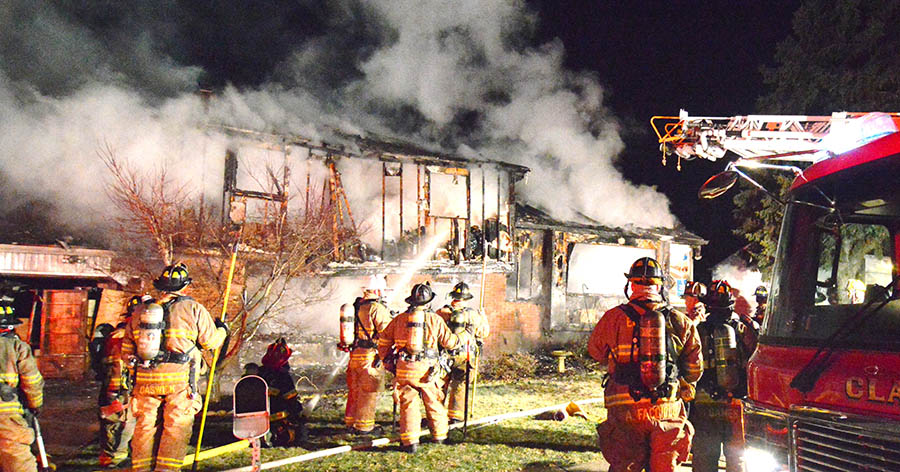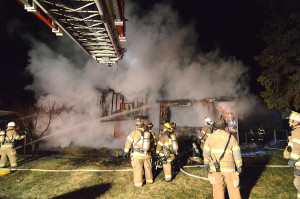 BRANDYWINE HUNDRED, DELAWARE (1/20/2016) One person died when fire swept through a home in the Dartmouth Woods neighborhood late Tuesday night, the Delaware state Fire Marshal's Office said this morning.
The fire was reported at 10:41 p.m. in the 2600 block of Abington Road, just south of the Pennsylvania state line.
The victim was believed to be a man in his 50s, said Sgt. Abigail E. Haas of New Castle County paramedics.
Flames were shooting from the two-story home when Talleyville Fire Company arrived, said Michael Chionchio, assistant state fire marshal.
Firefighters found the body inside after extinguishing the flames, he said.
Deputy fire marshals remained on the scene this morning attempting to determine how the fire started.
An autopsy was planned by the Delaware Division of Forensic Science to determine the victim's identity and cause of death.
Chionchio said fire damage was estimated at $200,000.
Firefighters from Brandywine Hundred, Claymont and Elsmere fire companies in Delaware as well as Boothwyn, Ogden and Bethel Township in Pennsylvania were called out to battle the flames. Air temperature at the time was 21 degrees.