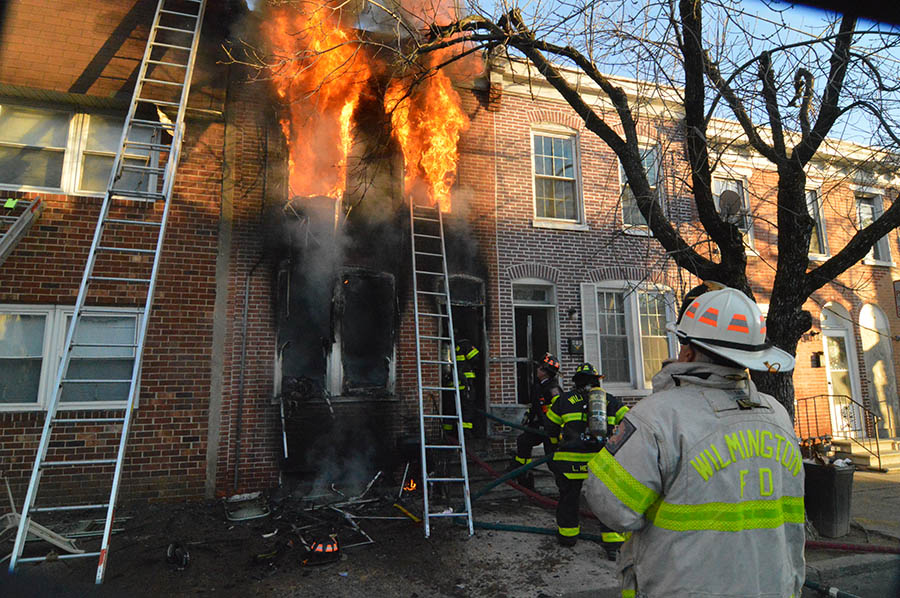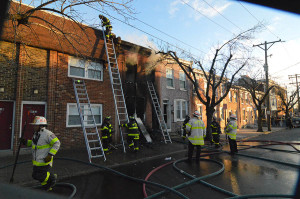 WILMINGTON, DELAWARE (1/13/2016) Two young girls were killed when fire swept through a row home in Wilmington on Tuesday, city Fire Chief Anthony S. Goode said. The mother of the girls was in critical but stable condition and another daughter also was taken to a hospital.
The blaze in the 400 block of N. Monroe St. broke out about 4:10 p.m.
The girls killed were 3 months old and 3 years old, Goode said.
A 2-year-old girl was treated at a hospital and released, he said.
Goode said the father and four other children were not home at the time.
Firefighters who bailed out of a window head-first to avoid the flames were not hurt and continued fighting the fire.
A Wilmington police officer was treated at a hospital for smoke inhalation and then released, Goode said.
Tonight, I held in my arms the sobbing father of a 3 year old and 3 month old whose lives were lost in a fire #imheartbroken #pray4thefamily

— Donald Morton (@iamdonaldmorton) January 13, 2016
It is difficult losing any life, extremely difficult to lose children. It was heartbreaking delivering the news to family. Horrible day!

— Anthony S. Goode (@AnthonySGoode) January 13, 2016