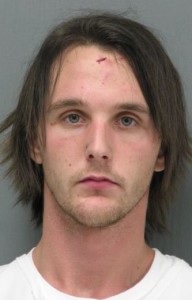 LONG NECK, DELAWARE (1/17/2016) A 23-year-old driver was charged with driving under the influence of alcohol after two people were seriously injured when a car struck a tree early today, Delaware State Police said.
The crash happened about 12:15 a.m. on Long Neck Road (Route 23) east of Bay Road.
Police said Dillon Davis, of Millsboro, was driving a 2003 Saturn Ion north when he lost control on a curbe.
Two passengers, a 42-year-old man and a 21-year-old woman, were taken by ambulance to Beebe Healthcare's hospital in Lewes, then flown to Christiana Hospital in Stanton by state police helicopter.
Davis was not injured, police said.
In addition to DUI, he was charged with two counts of first-degree vehicular assault, possession of 3 grams of marijuana and three counts of possession of drug paraphernalia.
Davis was being held at Sussex Correctional Institution near Georgetown in lieu of $6,501 secured bail.