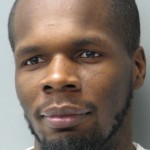 DOVER, DELAWARE (1/11/2016) A 27-year-old man has been charged in four armed robberies where a pillowcase was used to carry away the cash, Dover police said Sunday.
Leslie Spady was arrested after robbing Lepore's Liquors, 632 N. DuPont Highway (U.S. 13), about 8:20 p.m. Thursday, police said.
Officers responding to the robbery saw Spady  running south on Sunset Drive with a pillowcase in hand and he was taken into custody by a detective, Master Cpl. Mark Hoffman said.
"Spady was found to be in possession of the cash from the liquor store robbery, as well as a black BB gun that resembled a regular handgun," Hoffman said.
He was charged with four counts of first-degree robbery and four counts of wearing a disguise during commission of a felony.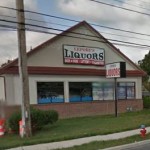 The other robberies:
7-Eleven store, 654 N. DuPont Highway, on Dec. 27, 2015
Driftwood Spirits, 153 S. Bradford St., on Dec. 29, 2015
Super 9 Liquors, 348 N. DuPont Highway on Jan. 1
Spady was being held at Vaughn Correctional Center near Smyrna in lieu of $110,000 secured bond.