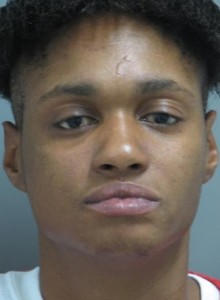 CAMDEN, DELAWARE (1/11/2016) A Dover woman was arrested early Sunday on a fourth offense of driving under the influence of alcohol, Delaware State Police said.
The incident happened about 12:55 a.m. on U.S. 13 near Voshells Mill Star Hill Road.
Tyra M. Martin, 33, was driving a Ford Explorer Sport Trac pickup truck out of the Waffle House restaurant parking lot and caused another driver on northbound U.S. 13 to brake to avoid a collision, police said.
Martin's pickup then swerved into the left turn lane and made a legal U-turn onto southbound U.S. 13, where a trooper conducted a traffic stop.
Police said the trooper smelled alcohol and Martin was subsequently charged with the fourth offense DUI, driving while suspended or revoked, failure to have insurance in possession and failure to yield the right of way.
She was being held at Baylor Women's Correctional Institution near New Castle in lieu of $5,025 cash bond.
Two of her previous DUI convictions were in 2006 and the other was in 2013, police said.