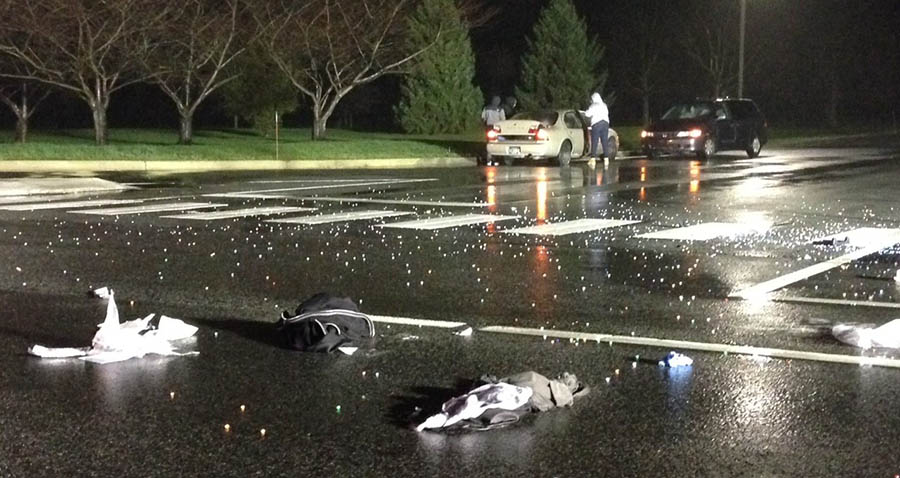 UPDATED STORY: 49-year-old man struck on Old Baltimore Pike dies
BEAR, DELAWARE (12/31/2015) A pedestrian struck by a vehicle on Old Baltimore Pike on Wednesday night was taken to a hospital in critical condition, authorities said.
The accident happened about 8;30 p.m. at Hanna Drive, in front of the AstraZeneca entrance road.
The pedestrian, identified by Delaware State Police as David B. Musick, 49, of Newark,, was found lying in the road with a head injury, said Sgt. Abigail E. Haas of New Castle County paramedics.
He was taken by ambulance to Christiana Hospital in Stanton.
Police said Musick was in a marked and lighted crosswalk in the westbound lane of Old Baltimore Pike when he stepped into the path of a 1996 Nissan Maxima.
After striking Musick and throwing him into the roadway, the Nissan struck a utility pole.
The driver, Kyla M. Monroe, 21, of Newark, was not injured. Police said she was wearing a seat belt.
Police cited her for inattentive driving and failure to have a license in possession.
Westbound Old Baltimore Pike was closed about an hour as police investigated and the wreckage was cleared.
State police offer safety tips for pedestrians