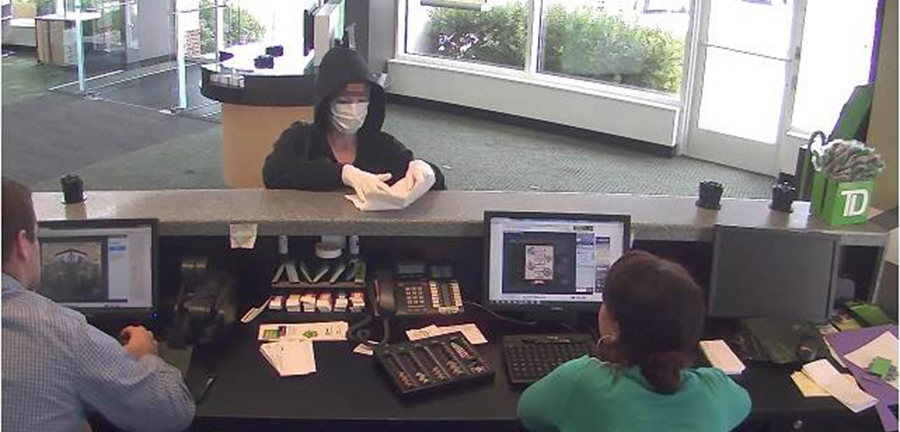 REHOBOTH BEACH, DELAWARE (9/27/2015) A female bandit escaped with cash today from a TD Bank branch near Rehoboth Beach, according to Delaware State Police.
The robbery happened just after 1 p.m. at 34980 Midway Outlet Drive, along Route 1 (Coastal Highway).
The robber was described as white, 5-feet-3 to 5-feet-6, and wore a dark hooded sweatshirt, surgical mask and blue jeans.
Police asked anyone with information to contact Detective J. Jones at Troop 4 at 302-752-3795.
A woman with similar description had been sought in two other recent area robberies, but police did not immediately indicate if today's robber was believed to be the same person.
Female with gun robs Subway restaurant near Rehoboth Beach
Woman robs Dunkin' Donuts on Route 24