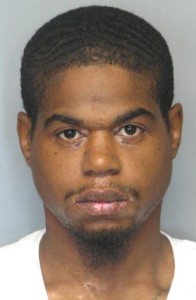 WILMINGTON, DELAWARE (9/25/2015) A 29-year-old man was arrested on a first-degree murder charge, Wilmington police reported today.
Hakiem Anderson, 29, is being held without bail in the Aug. 15 homicide of 32-year-old Markevis Clark in the 800 block of Vandever Ave.
Clark was shot in the head about 11:20 p.m. and taken to Wilmington Hospital, where he was pronounced dead.
Anderson was arrested Wednesday without incident, police said, and also charged with possession of a firearm during commission of a felony and possession of a deadly weapon by a person prohibited.
32-year-old man shot to death in Wilmington