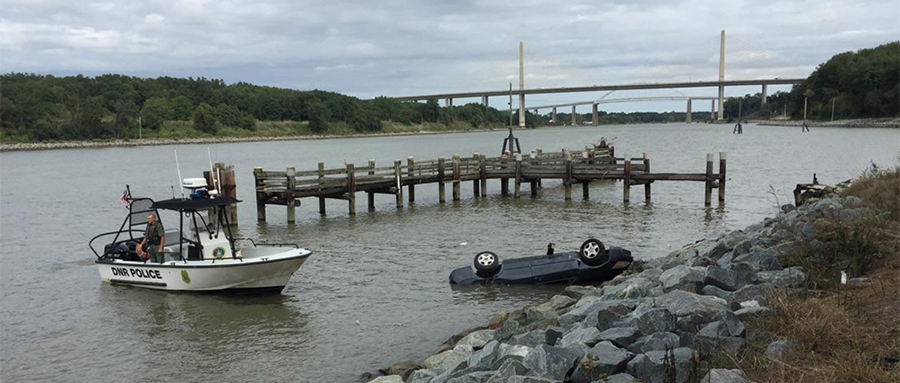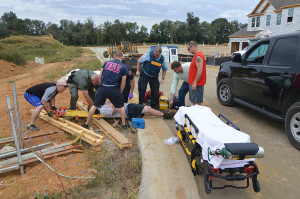 ST. GEORGES, DELAWARE (9/22/2015) A Dover man was charged with reckless driving after his car struck a utility pole and crashed into the Chesapeake & Delaware Canal west of the Roth Bridge on Monday, authorities said this morning.
Natural Resources Police said William E. Ritter, 23, was driving a 2004 Honda Accord that ran off a dirt road, struck a utility pole and crashed over rip-rap along the south bank of the canal, landing upside down and partially submerged in the water.
Ritter managed to get out of the vehicle, police said, and walked to a nearby construction site where a 911 call was made.
He was taken by ambulance to Christiana Hospital, treated for minor injuries and released, police said.
Ritter also was charged with excessive speed and damaging state property in the Canal Conservation Area.
He was released pending a future court appearance.
Man injured as vehicle goes into Chesapeake & Delaware Canal
Trooper rescues driver from burning truck along Route 1