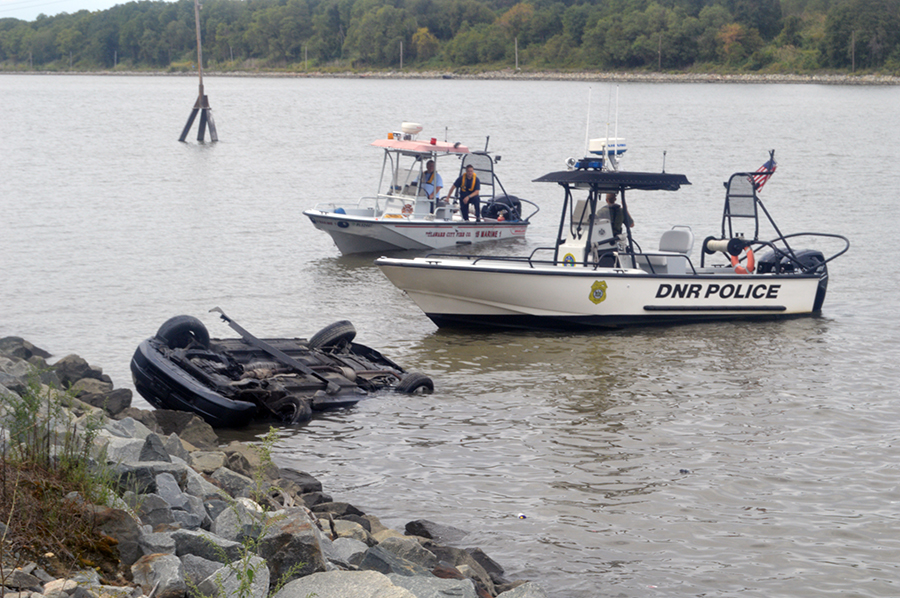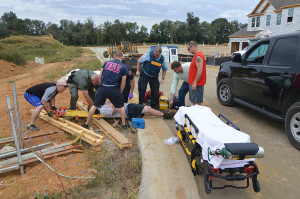 UPDATED STORY: Dover man charged after car goes into C&D Canal
ST. GEORGES, DELAWARE (9/21/2015) A man was injured today when his vehicle went down an embankment and into the Chesapeake & Delaware Canal west of St. Georges, according to reports from the scene.
The incident happened along the dirt access road on the south side of the canal, between the Roth Bridge (Route 1) and a railroad bridge.
The driver first struck a pole, breaking it in half, before the Honda went into the water. He then was able to climb out. The exact time of the crash was not immediately clear, but the driver walked to the nearby Canal View development off Lorewood Grove Road and asked construction workers for help, and emergency crews were called about 12:30 p.m.
He was taken by ambulance to Christiana Hospital.
The Department of Natural Resources and Environmental Control police are investigating the incident.
5 hurt in U.S. 13 crash near New Castle