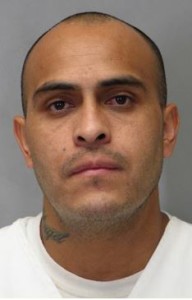 WILMINGTON, DELAWARE (9/12/2015) A 37-year-old man wanted in the 2006 baseball-bat beating death of a man at a carnival near Wilmington has been returned to Delaware.
Miguel Aramiz had fled to Mexico after the mid-day slaying in open view of the crowd at the Canby Park Shopping Center on March 19, 2006.
Aramiz had been indicted on first-degree murder and possession of a deadly weapon during commission of a felony charges.
Police said Aramiz and others chased 22-year-old Jose Andres-Estrada through the crowd, punched and kicked him before he was hit in the head several times with the bat. Andres-Estrada's wife was with him at the time but she was not injured.
Andres-Estrada died at Christiana Hospital the next day.
Aramiz was arrested by Mexican federal agents in Tenancingo, Mexico, in 2013, after an investigation by Delaware State Police and U.S. Marshals.
Aramiz had been featured in a gang segment of "America's Most Wanted" in 2010.
He was returned to Delaware on Wednesday and is being held without bail at Young Correctional Institution in Wilmington.
Police identify man shot to death near Felton
Wilmington police seek tips on homicide suspect