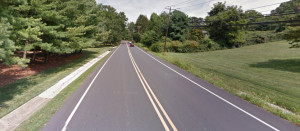 MILL CREEK, DELAWARE (9/12/2015) An 18-year-old man was in serious but stable condition after his motorcycle struck a fence, authorities said this morning.
The accident happened about 10:20 p.m. Friday in the 1800 block of Graves Road.
Cpl. Abigail Haas, spokeswoman for New Castle County paramedics, said he was treated at the scene for possible upper extremity and head injuries, then taken to Christiana Hospital in Stanton.
New Castle County police are investigating the crash.
Mill Creek and Hockessin fire companies also responded.
Motorcyclist killed, wife injured in crash near Broadkill Beach