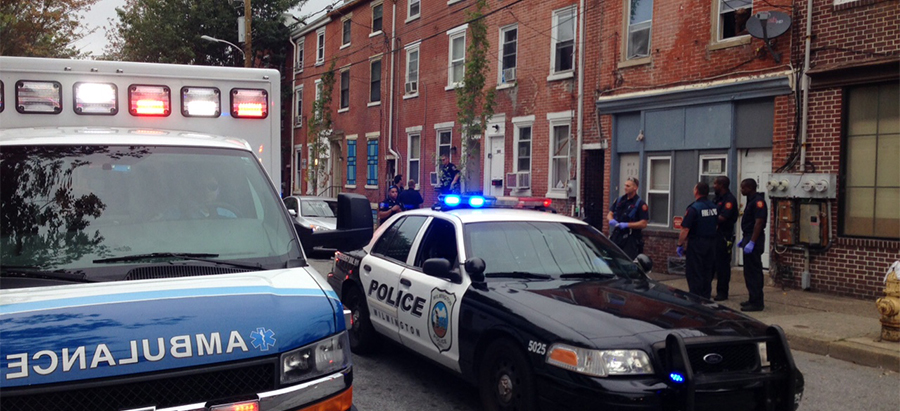 WILMINGTON, DELAWARE (9/12/2015) A woman was stabbed this morning during an apparent domestic dispute in Wilmington, according to reports from the scene.
The incident happened about 8:30 a.m. in the 500 block of W. Seventh St.
The victim, with multiple wounds, was treated at the scene by New Castle County paramedics and taken by ambulance to Christiana Hospital.
A man was reported in custody.
Wilmington police are investigating.