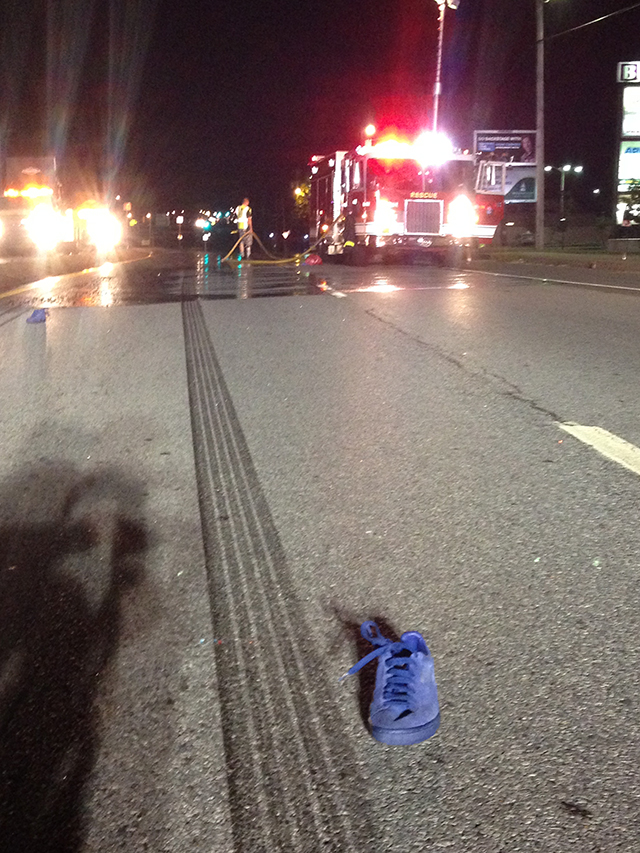 NEW CASTLE, DELAWARE (9/2/2015) A pedestrian killed when he was struck by a car near New Castle late Tuesday has been identified, Delaware State Police said.
The incident happened about 9:30 p.m. in the  500 block of E. Basin Road (Route 141), just south of Amstel Drive.
The man killed was identified as David Brixen, 50, of New Castle.
He was treated at the scene by New Castle County paramedics and pronounced dead after being taken by ambulance to Christiana Hospital.
Police said Brixen was attempting to cross the southbound lanes but was not in a crosswalk. As he entered the left lane, he was struck by a 2001 Mitsubishi Eclipse driven by Ronald Landry, 21, of Dover.
Landry, who was wearing a seat belt, was not hurt.
The crash is still under investigation but police said no charges are expected.
Basin Road was closed in the area about 2.5 hours.
 Man killed on I-495 in January is identified
Pedestrian, 78, killed on U.S. 13 near New Castle