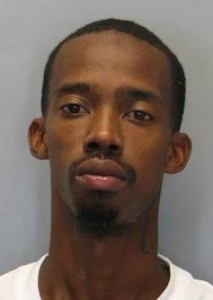 PRICES CORNER, DELAWARE (9/2/2015) A Newark man has been charged with robbing the same Pizza Hut restaurant twice, Delaware State Police said today.
Leroy Ross, 27, was arrested Monday and charged with three counts of first-degree robbery.
The restaurant at 3611 Kirkwood Highway (Route 2) was robbed on July 22 and again on Sunday.
Police said in both cases Ross confronted employees and implied he was armed, demanding cash and receiving an undisclosed amount from the registers and safe before he fled.
No one was injured in either robbery.
Police said evidence collected from the scene, as well as other investigative means, helped detectives link Ross to the crimes.
He was being held at  Young Correctional Institution in lieu of $180,000 cash bail.
New Castle man arrested in robberies