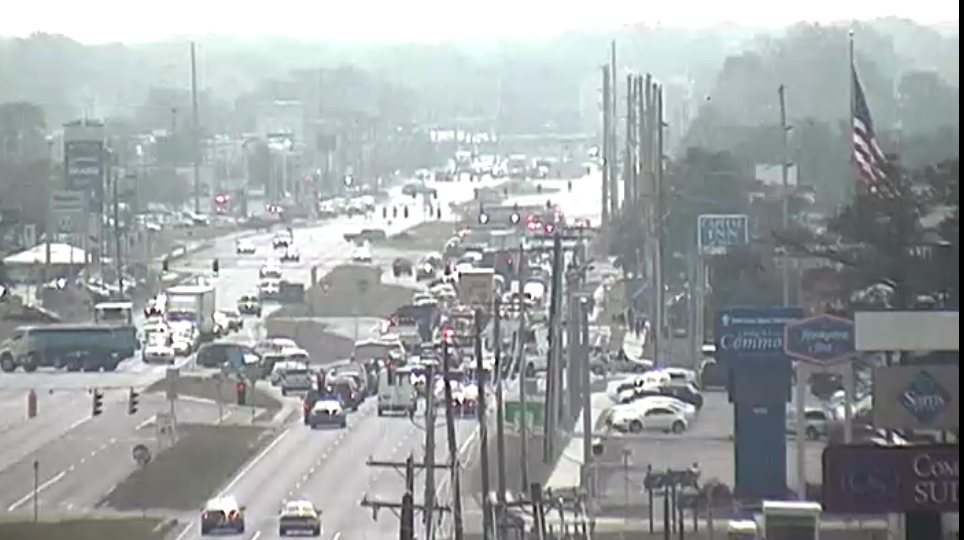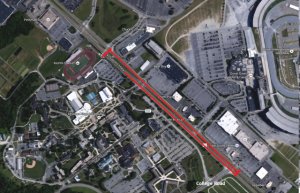 DOVER, DELAWARE (9/2/2015) Dover firefighters responded to a gas main break in the area of the Best Buy store on U.S. 13 (North DuPont Highway) and motorists faced about 2 hours of major delays in the area. But all but one northbound lane were reopened after noon and traffic has resumed its normal pace in the area.
The fire company was called out at 10:11 a.m., and Dover police announced an hour later that the highway was closed in both directions between College Road and the south entrance of the Dover Mall.
The area affected included the entrances to Dover Downs and Delaware State University as well as many other businesses.
Emergency crews were diverting traffic into parking lots and to alternate routes. DelDOT says the detour is via College Road, Saulsbury/McKee Road and Scarborough Road. Long backups were reported on those routes.
DelDOT reported at 12:09 p.m. that the right lane remained closed at Best Buy for emergency utility work.