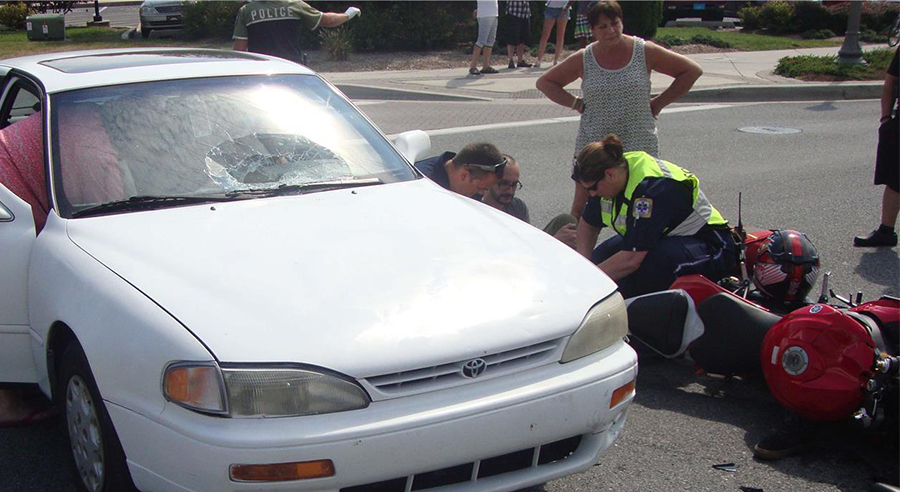 REHOBOTH BEACH, DELAWARE (9/2/2015) A serious crash on Rehoboth Avenue involved a motorcycle and a car, Rehoboth Beach police said today.
The accident happened about 3 p.m. Sunday at Christian Street.
Jeffrey Milcarek, 25, of Rehoboth, was driving a 2014 Yamaha eastbound on Rehoboth
Avenue when the motorcycle struck the driver side of a 1996 Toyota Camry.
Milcarek, who was wearing a helmet, was initially taken by ambulance to Beebe Healthcare's hospital in Lewes with multiple injuries and later transferred to Christiana Hospital in Stanton.
The driver of the Toyota, Carmen Chinchilla, 42, also of Rehoboth, was not injured.
Rehoboth police said they are investigating the collision, with assistance from Delaware State Police, to determine if speed or other circumstances were factors.
Anyone who witnessed the accident or events leading up to it is asked to contact Cpl. Dana Wyant
at (302) 227-2577.
 62-year-old man killed in motorcycle crash