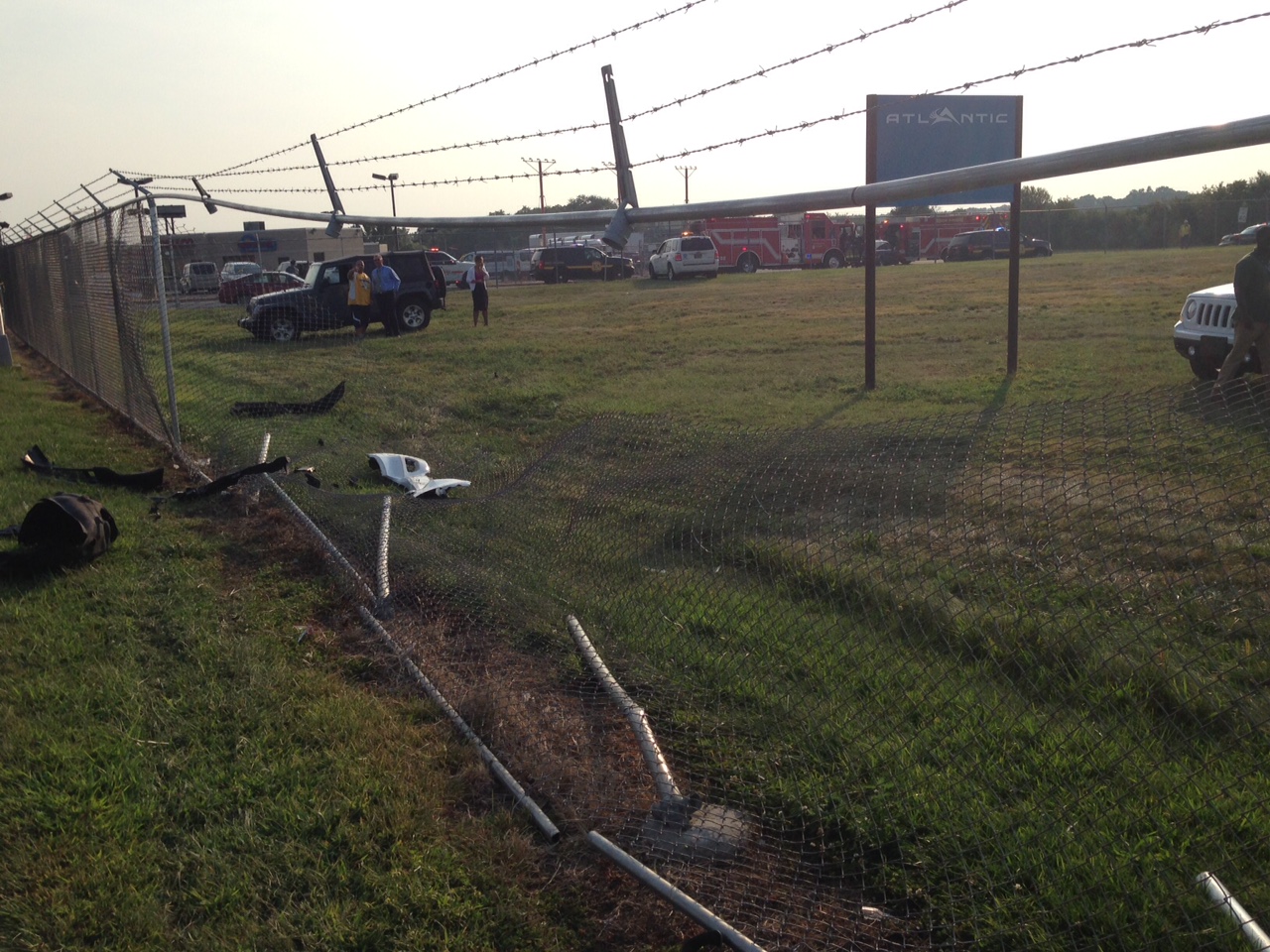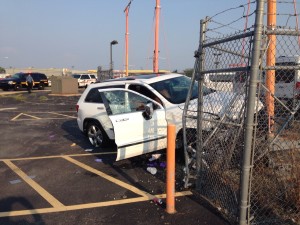 NEW CASTLE, DELAWARE (9/2/2015) A man about 60 years old was trapped in his vehicle and in cardiac arrest after crashing an SUV through a fence at New Castle Airport, authorities said this morning.
The crash was reported at 5:14 p.m. along U.S. 13 near Old Churchmans Road. The Jeep Cherokee first went through the fence along DuPont Highway (U.S. 13) and hit another section of fence where it stopped along Old Churchmans Road. Airport landing lights were struck along the way.
An 0ff-duty New Castle County paramedic supervisor was flagged down by a motorist and advised of the crash, said Sgt. Michael A. McColley, a paramedic spokesman.
The paramedic found the man unresponsive and the vehicle's doors locked, so he broke in through the rear hatchback and climbed across the seats to access the man, McColley said.
A UPS driver also stopped and assisted with the rescue efforts.
The injured man was found to be in cardiac arrest and the two began CPR while he was still in the SUV, McColley said.
Wilmington Manor firefighters arrived and freed the victim from the wreckage, with CPR efforts continuing by the paramedic and a Delaware State Police trooper medic.
The victim was taken by Good Will Fire Company ambulance to Christiana Hospital, where he was in critical condition, McColley said.
Delaware State Police are investigating the crash.
The Delaware Air National Guard Fire Department also responded.
SUV crashes into New Castle Airport fence