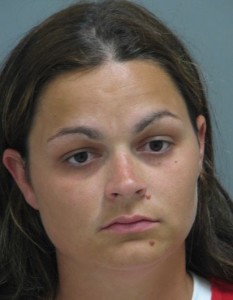 DOVER, DELAWARE (8/24/2015) A 30-year-old drug and alcohol counselor has been charged with having ongoing sexual relations with a teenage patient, Dover police said this afternoon.
Rebecca Adams, of the first block of Greenway Square in Dover, was charged with 12 counts of fourth-degree rape, 12 counts of sexual abuse of a child by a person of trust, two counts of providing alcohol to a minor and continuous sexual abuse of a child.
Adams was working for Crossroads of Delaware at the time, Master Cpl. Mark Hoffman said, and the agency has cooperated with police.
The encounters with a 16-year-old boy happened in multiple locations inside and outside of the Dover area between June 1 and Aug. 15, Hoffman said.
Adams was being held at Baylor Women's Correctional Center near New Castle in lieu of $29,000 secured bond.
Correctional officer had sex with inmate, police say
Milford assistant principal jailed on child sex charges