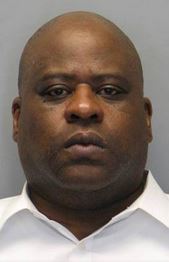 NEW CASTLE, DELAWARE (7/8/2015) A Delaware Department of Correction officer has been charged with having sexual relations with an inmate, Delaware State Police said.
Fred Way III, a correctional officer at Baylor Women's Correctional Institution near New Castle, surrendered to police Tuesday to face two counts of having sexual relations in a detention facility and one count of official misconduct.
Police said they began investigating after a 27-year-old female inmate alleged to prison officials on June 19 that she had sexual relations with Way.
The incidents occurred on two occasions dating back to June 12, police said.
Way was released on $5,000 unsecured bond.