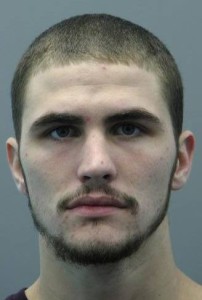 REHOBOTH BEACH, DELAWARE (8/23/2015) The third suspect in a home invasion robbery near Rehoboth Beach has been arrested by Smyrna police, Delaware State Police reported Saturday.
Mark T. Jenkins Jr., 24, of Clayton, was arrested Friday and is being held at Sussex Correctional Institution near Georgetown in lieu of $107,000 cash bail.
He is charged in connection with a robbery in the 37000 block of Washington St. on Tuesday.
2 arrested, 1 sought in home invasion near Rehoboth Beach
Police: 9 from Delaware linked to national rental theft scam