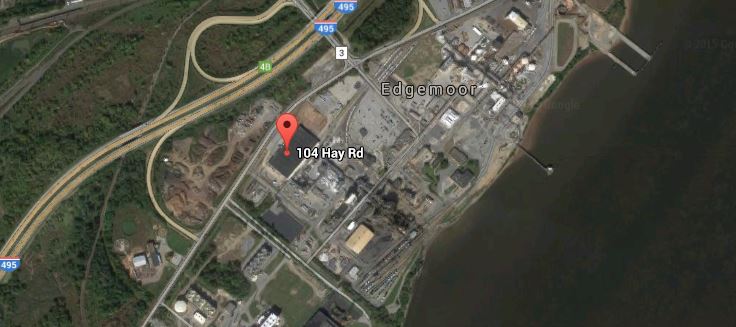 EDGEMOOR, DELAWARE (8/20/2015) Chemours will close its Edge Moor titanium dioxide plant, which employs 200 people as well as 130 contractors, in a move to cut costs, the company announced today.
Production will end by the end of September, with the plant decommissioned by March followed by dismantling which may take a year, depending on future use of the site. The company said it is beginning immediately to look at redevelopment options for the 115-acre site at 104 Hay Road, along the Delaware River and near Interstate 495.
The plant produces a product for use in the paper industry which has seen a declining demand for years, the company said.
Chemours also is shutting down a titanium dioxide line at its plant in Johnsonville, Tennessee, which along with three other sites will continue to supply customers with the product.
"The decisions we are announcing today are connected directly to our five-point transformation plan, which sets out a clear, achievable path to our becoming a higher value chemistry company," said Mark Vergnano, president and CEO of Chemours.
The transformation plan is focused on reducing structural costs, growing market positions, refocusing investments, optimizing the portfolio and enhancing the organization.
The shutdowns are expected to result in a $45 million annual net cost reduction.
The company said some Edge Moor employees may be redeployed to other sites or they will be given severance benefits.
Kelly Bachman, spokeswoman for Gov. Jack Markell, said this morning, "The governor is disappointed for the workers and families impacted by today's announcement. The administration stands ready to provide support to any workers who need assistance and will remain in close contact with Chemours about the advantages of locating other operations in Delaware. Overall, our economy continues to make good progress with job growth that leads the region and we remain focused every day on ways to ensure good employment opportunities exist for every Delaware worker."
The plant owned by DuPont Co. since 1935, before the Chemours spin-off, is on land once owned by William Penn. The site has been a working farm, an iron mill that produced the Brooklyn Bridge girders, a creative retreat for F. Scott Fitzgerald when he started writing "Tender is the Night," and most recently a Chemours white pigment plant.