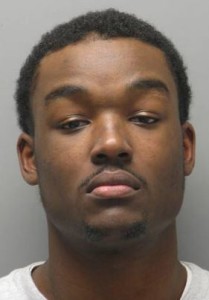 WILMINGTON, DELAWARE (8/12/2015) U.S. Marshals arrested a suspect near Newark today in the slaying of 25-year-old Latrice Blackshear in Wilmington.
Tyler Carter, 21, of New Castle, was taken into custody about 1 p.m. without incident at the Oak Tree Apartments off Otts Chapel Road, Wilmington police said.
He is charged with the shooting of Blackshear, as well as her 4-year-old daughter and a 51-year-old woman who were both hospitalized.
Arrest warrants charge Carter with:
Murder 1st Degree During the Commission of a Felony
Murder 1st Degree
Robbery 1st Degree
Assault 1st Degree,
4 counts of Possession of a Firearm During the Commission of a Felony
The investigation is continuing and police asked anyone with information to call Detective Thomas Curley at 302-576-3625.'
Woman shot to death in Wilmington
Vigil held for Wilmington homicide victim