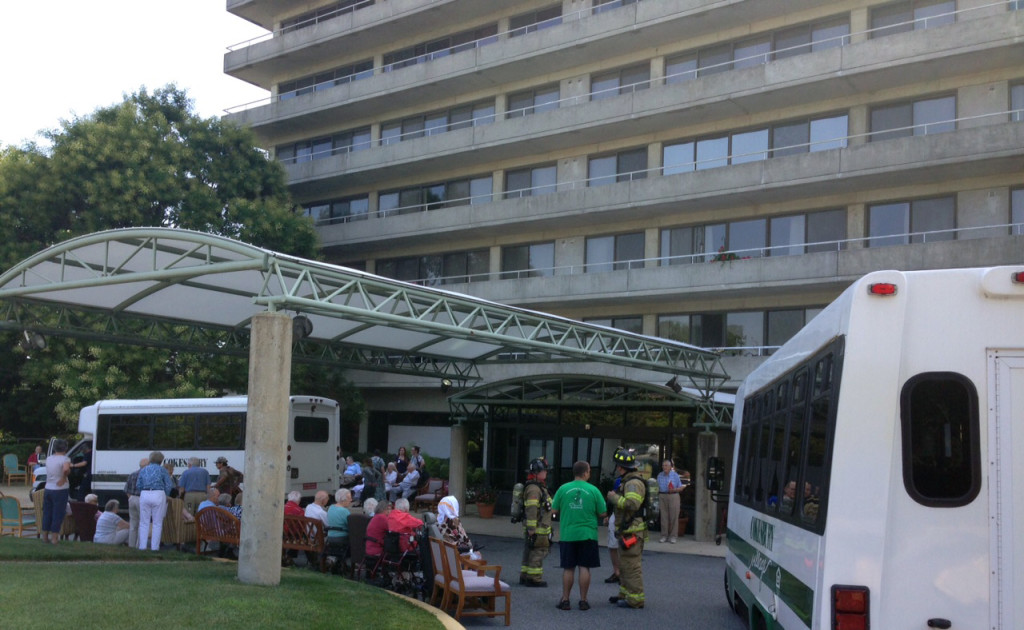 HOCKESSIN, DELAWARE (8/7/2015) Carbon monoxide fumes  forced the evacuation of residents of a high-rise building at the Cokesbury Village retirement center in Hockessin for several hours today, according to reports from the scene.
Firefighters from Cranston Heights and Hockessin were called to the building at 726 Loveville Road  about 9:30 a.m. and a second alarm was sounded, bringing multiple units from other fire companies to assist with the evacuation.
ACTS Retirement-Life Communities, which operates Cokesbury Village, tweeted that fire officials determined the carbon monoxide leak was in a malfunctioning boiler.
Three residents were taken to a hospital as a precaution, the company said.
The other evacuated residents were moved to another part of the campus until it was deemed safe to return to their apartments later in the afternoon.
SUV crashes into Hockessin nursing home; 2 hurt, 1 critically