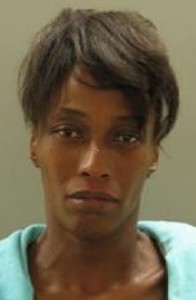 STANTON, DELAWARE (7/29/2015) A visiting home nurses aide was charged Thursday in the theft of $2,000 from an elderly woman in her care, New Castle County police said.
Farrah Smith, 37, of the 2900 block of N. Clayton St. in Wilmington, allegedly took 14 checks from the victim's checkbook, wrote them out to herself and cashed at local banks
County police were notified of the theft in the 2000 block of S. Woodmill Drive in February by the 89-year-old victim who noticed checks gone from her checkbook and funds missing from her account.
Cpl. O. Rodriguez investigated the case and arrested Smith on Tuesday, Officer First Class Tom Jackson said.
She was charged with 14 counts of forgery, 15 counts of crimes against a vulnerable adult and felony theft. She was being held in lieu of $90,000 secured bail at Baylor Correctional Institution near New Castle.
Collins Park homicide victim identified