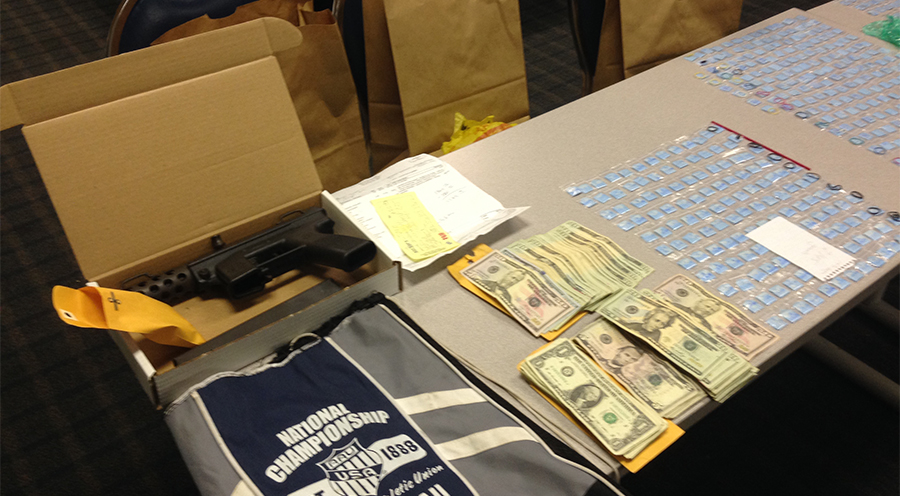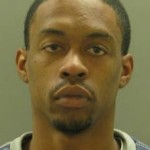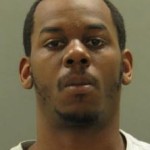 WILMINGTON, DELAWARE (7/27/2015) Three Wilmington men were arrested after city police seized a gun, cash and drugs during a traffic stop, authorities said today.
The arrests happened about 11 p.m. Monday after Patrolman Robert Dirocco stopped a vehicle in the 2800 block of N. Claymont St. for a traffic violation.
Dirocco smelled marijuana from inside the vehicle as he was getting information from the driver, police said.
A rear-seat passenger, Jack Lassiter, 19, of Wilmington, was found to have 4.5 grams of marijuana, police said, and was wanted on an outstanding warrant.
After having the driver, Cornelius Smith, 23, and front-seat passenger, Andre Laws, 24, exit the vehicle, police said, officers saw an Intratec 9 mm Luger Tech 9 handgun loaded with 19 rounds protruding from under the front passenger seat and found 1,426 bags of heroin with a street value of $1,426 as well as $2,334 cash.
The three were each charged with possession of a controlled substance Tier 5 quantity, possession of a firearm b
Police said Laws initially gave a false name and he was charged with criminal impersonation.
Smith also was charged with failure to stop at a stop sign and failure to have identification.
Lassiter also was charged with possession of marijuana and on an outstanding warrant.
They were being committed to Young Correctional Institution in lieu of $82,000 cash bail for Smith, $299,000 cash bail for Laws and $42,100 secured bail for Lassister.
Wilmington police arrest man on gun charge after chase
Homicide victim, 29, found in Wilmington basement