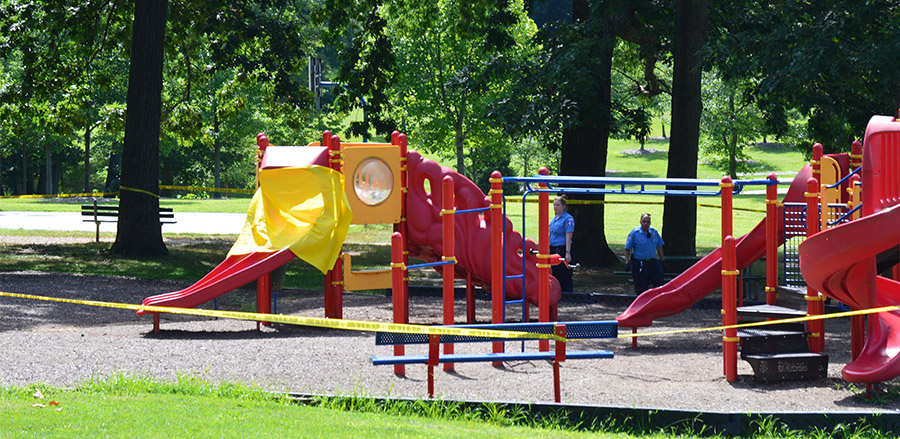 UPDATED: Boyfriend charged in murder of woman found in Canby Park
WILMINGTON, DELAWARE (7/23/2015) A body was found atop a sliding board in Canby Park this morning and city police are investigating as a suspicious death, according to reports from the scene.
The female body was found about 10:30 a.m. in the 600 block of S. Lincoln St., across from the Boys and Girls Club in the portion of the park that is within city limits.
Police have cordoned off the area.