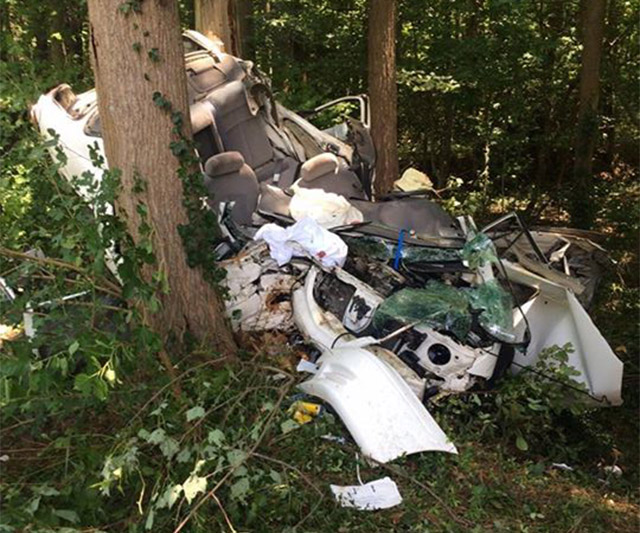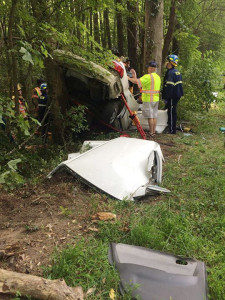 MILFORD, DELAWARE (7/20/2015) A 17-year-old Milford boy was critically injured today when his car struck trees along Route 36 east of Milford, according to Delaware State Police.
The accident happened about 11:30 a.m. west of Mills Road.
Police said Michael T. Lofland was driving west in a 2002 Mazda 626 at high speed and failed to negotiate a right-hand turn. He went off the south side of the road, sideswiped a tree with the driver's side and struck another tree with the right front side of the bumper, causing his car to be wedged  between two trees.
A state police helicopter took Lofland to Milford Memorial Hospital.
Traffic charges are pending, police said.
Route 36 (Cedar Beach Road) was closed about 2 hours as police investigated and the wreckage was cleared.
Driver critically injured, charged with DUI in head-on crash
Driver in critical condition after Route 9 crash near New Castle
2 hurt in I-95 tank truck crash after glance at GPS