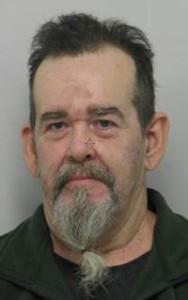 HOLLY OAK, DELAWARE (7/20/2015) A 60-year-old man has been charged with drug and weapon offenses after a break-in at the Holly Hill Trailer Park, New Castle County police said this afternoon.
The burglary happened about 6:50 p.m. Sunday in the 1300 block of Walnut St.
A witness told dispatchers he saw someone with a dog enter a home on the street, Officer First Class Tracey Duffy said.
An officer saw a man, later identified as Steven Joseph, who lives on the street, exiting from the home, Duffy said.
Joseph had a loaded handgun, old coins, military pins and other items in his pockets, she said.
He also was carrying a nylong bag containing 318 bags of heroin and cash, Duffy said.
She said Joseph used a crowbar to enter the home and damaged a door.
He was charged with criminal mischief under $1,000, criminal trespass, theft under $1,000, possession of burglar tools, burglary, possession of a firearm during commission of a felony and possession with intent to deliver a controlled substance.
Joseph was being held at Young Correctional Institution in Wilmington in lieu of $32,000 secured bail.
Victim tied up in Holly Oak home invasion