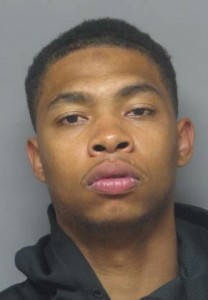 WILMINGTON, DELAWARE (7/17/2015) A 21-year-old New Castle man has been arrested in connection with a Wilmington shooting last week, city police said Thursday.
Shaquille Campbell was taken into custody Wednesday in the 1000 block of W. 2nd St.
He was charged with attempted murder and possession of a deadly weapon during commission of a felony.
The shooting happened July 8 in the 100 block of N. Van Buren St. The victim was a 29-year-old man, reported in stable condition with a gunshot wound to his right leg.
Campbell was being held at Young Correctional Institution in lieu of $160,000 cash bail.
Van Buren Street shooting victim in stable condition
20-year-old Wilmington shooting victim in critical condition