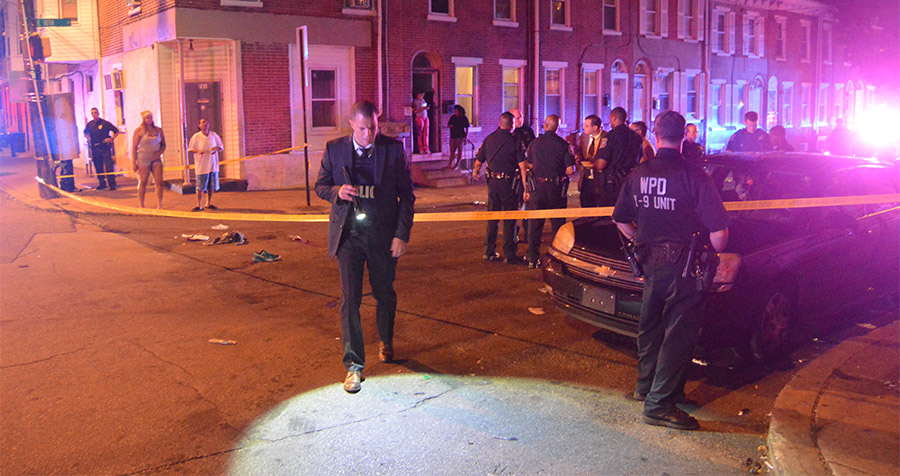 WILMINGTON, DELAWARE (7/8/2015) A 20-year-old man was in critical but stable condition after being shot multiple times at 10th and North Spruce streets in Wilmington late Tuesday night, city police said this morning.
The shooting happened just before midnight.
The victim was taken by ambulance to Christiana Hospital with wounds to the back and upper legs, police said.
Police said they had no suspects and asked anyone with information is asked to call Detective Brian Conkey at 302-576-3660.
37-year-old man shot in Wilmington