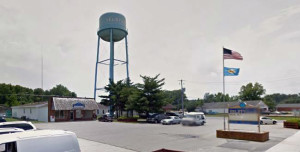 SELBYVILLE, DELAWARE (7/16/2015) The town of Selbyville has lifted a boil-water advisory that followed a major water-main break earlier this week.
Water is again safe to drink, according to the town website.
The water main break had drained both town water towers and after they were repaired extra chlorine was added to the system until tests showed there was no bacteria.
All streets in the area of the break have been reopened.
Water main repaired, Selbyville issues boil-water alert