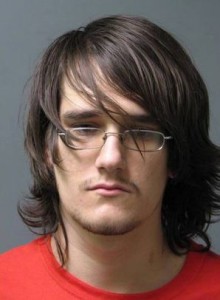 HARBESON, DELAWARE (7/8/2015) Delaware State Police say they arrested a 20-year-old Harbeson man with 961 bags of heroin stamped "Gucci."
Dustin R. Drew was arrested about 6 a.m. Tuesday at his home in the 28000 block of Woodcrest Drive.
Police said they searched the home and found more than 14 grams of the heroin, 3 grams of marijuana and $500 in suspected drug money.
Drew was charged with possession with intent to deliver heroin, possession of a controlled substance (heroin), possession of marijuana and possession of drug paraphernalia.
He was being held at Sussex Correctional Institution near Georgetown in lieu of $40,300 secured bond.
Police said the arrest followed a two-month investigation into drug sales from the home.