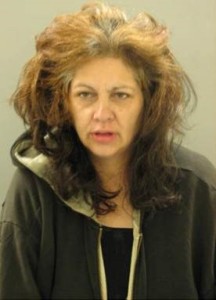 MINQUADALE, DELAWARE (7/8/2015) New Castle County police have filed charges against a Hockessin woman they say stole a Delaware City Fire Company pickup truck from the parking lot outside police headquarters on U.S. 13, left the scene of a crash with it and then tried to return it to the parking lot.
Cuve Harding, 43, of the 1200 block of Old Lancaster Pike, was charged with theft of a motor vehicle, theft greater than $1,500, theft under $1,500 and attempted theft under $1,500, Officer First Class Tracey Duffy said today.
She was arraigned and committed to Baylor Women's Correctional Institution near New Castle in lieu of $5,000 secured bail.