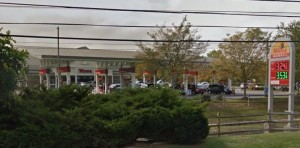 GLASGOW, DELAWARE (7/8/2015) A vehicle fire at a Wawa store in Glasgow early today caused $30,000 damage, fire investigators said.
The fire happened about 2 a.m. in the 2700 block of Pulaski Highway (U.S. 40).
Firefighters from Aetna Hose, Hook & Ladder Company of Newark found the vehicle burning when they arrived, said Robert Fox, chief deputy state fire marshal. He said nearby pumps also were damaged.
The blaze was ruled accidental due to a malfunction in the engine compartment of the vehicle, Fox said.
No one was injured.