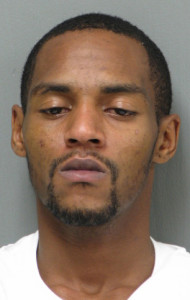 REHOBOTH BEACH, DELAWARE (7/2/2015) A Lincoln man who fled from Rehoboth Beach police after a traffic stop was captured and charged with driving under the influence, authorities said.
The incident began about 12:35 a.m. Monday when an officer stopped a silver Nissan Altima at Rehoboth Avenue and Second Street for a traffic violation.
Another officer arrived and began conducting field sobriety tests on the driver, Joseph L. Whaley, 27, when he suddenly drove off, police said.
He was taken into custody in the area of Grove Street and Columbia Avenue, just north of the Royal Farms.
Police said he threw a small clear bag out the window before he was captured.
The bag was later determined to contain methamphetamines, police said.
He was charged with DUI, possession of a controlled substance, disregarding a police signal, hindering prosecution, possession of drug paraphernalia, driving while suspended, failure to destroy temporary registration, failure to use signal, failure to have registration, failure to obey a traffic control device and failure to use headlights.
Whaley was being held at Sussex Correctional Institution in lieu of $63,800 secured bail.
Police asked anyone with additional information to call 302-227-2577.
Road rage in Rehoboth: 2 arrested, 1 for 5th DUI
Man walking to bus stop robbed near Rehoboth Beach