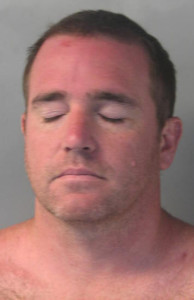 REHOBOTH BEACH, DELAWARE (7/2/2015) A Wilmington man ended up in jail after he grabbed a 6-year-old girl by the waist and dunked her several times in a motel pool, Rehoboth Beach police reported.
Police said the act at the Oceanus Motel on June 25 alarmed the victim and her mother, who didn't know the man, identified as Kevin J. Minor, 42.
He was charged with reckless endangering, offensive touching and disorderly conduct.
Minor was being held at Sussex Correctional Institution near Georgetown in lieu of $2,000 secured bond.
Rehoboth police charge driver with DUI after chase